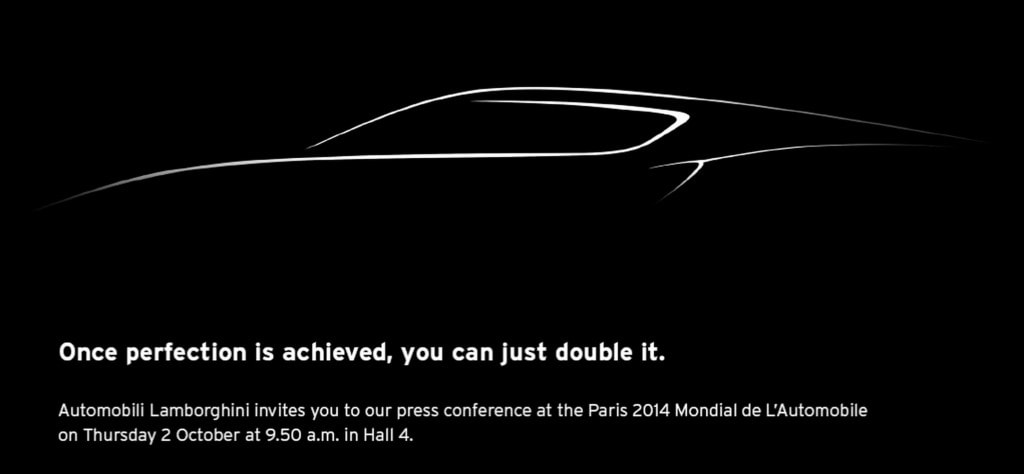 Automobili Lamborghini has teased a new model ahead of next month's Paris Auto Show.
Captioned 'Once perfection is achieved, you can just double it,' the image leaves a lot to speculation. Journalists, pundits and Lamborghini fans the world over have been taking a stab at what the image could be hinting at, from a four-door sportscar or Sport Utility Vehicle to even wilder guesses like a twin-engine, 20-cylinder hypercar.
Stay tuned to this blog for more information on the new model as it becomes available.