Lamborghini North Los Angeles
was the place to be last Thursday night, May 30th, 2013. As enthusiasts, owners, employees, and even a few celebrities gathered to celebrate
Lamborghini's 50th Anniversary
as well as the unveiling of our new, state of the art Lamborghini North Los Angeles showroom.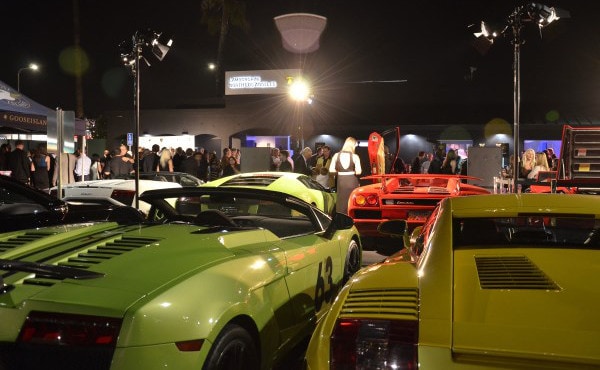 Throughout the weeks leading up to the event,
The Auto Gallery
team pulled together the new Lamborghini dealership and partnered with other brands to create an unforgettable night. Top Chef Winner and celebrity chef, Michael Voltaggio, curated a 50th Anniversary-inspired menu. Goose Island and Highland Park were on-hand serving beverages that complimented the decadent cuisine.
The showroom housed a bar, boutique, DJ, and of course, a few showcase cars. Guests could watch a projection of our
Lamborghini videos
in the company of the
Super Trofeo Gallardo
, Aventador Roadster, and a 50th Anniversary Gallardo. Outside consisted of a lounge area, VIP parking, and one of the highlights of the night, the Lamborghini through the Ages display.
We worked with local car collectors and our own inventory to create a showcase illustrating the evolution of Lamborghini cars, side by side. The display started with a 1966 400GT Interim, the second ultimate grand touring car that Lamborghini produced. A beautiful and completely original Miura S followed, next to the iconic 1984 Countach 5000S (500S). A 1994 Diablo VT and a 2008 Murciélago LP 640 brought us to the most recent 2013 Gallardo LP 560-4 Spyder.
The Guest of Honor was current President and CEO of Lamborghini, Stephan Winkelmann. We were star-struck in his presence and so grateful for the opportunity to capture these moments in pictures.
Other well-known guests included: actor, Max Ryan; actress, writer, and producer, Alyssa Lobit; actor, J. Michael Trautmann; and actor, Shemar Moore. Our American LeMans Series cup driver, Cort Wagner, was also there to celebrate.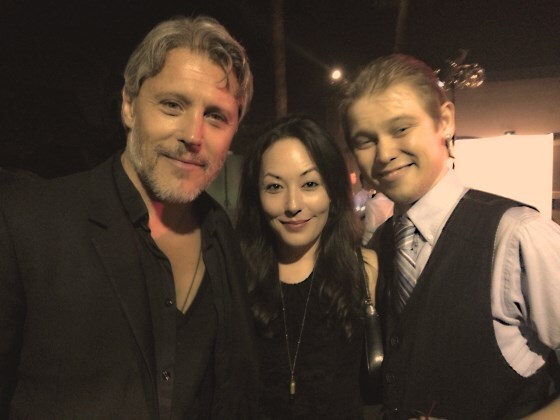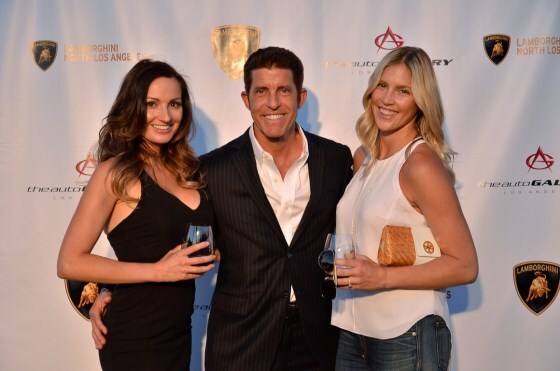 With over four hundred guests, the night was a huge success. I can only speak for myself, but looking back on these pictures I can't wipe the smile off of my face. Thank you to all of those who helped make this happen, you know who you are, and we couldn't do it without you. And of course, a big thanks to those who attended -- it is you that makes doing what we do so much fun. We look forward to hosting more events to bring the Lamborghini community together, so keep up with us. But for now, let this video and the following snapshots speak for themselves...
Facebook "Lamborghini driving experience" contest winners Jordan Orlick and Thania Coto had a few words to say as well.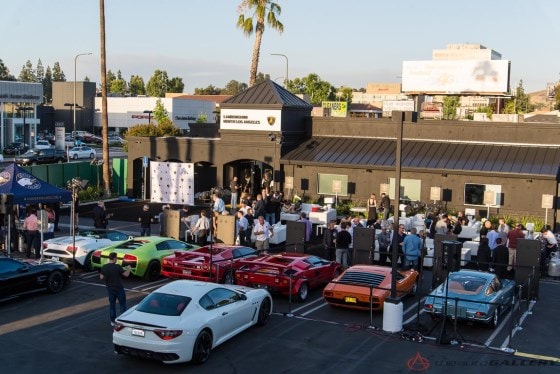 Bird's eye view, before the sun went down.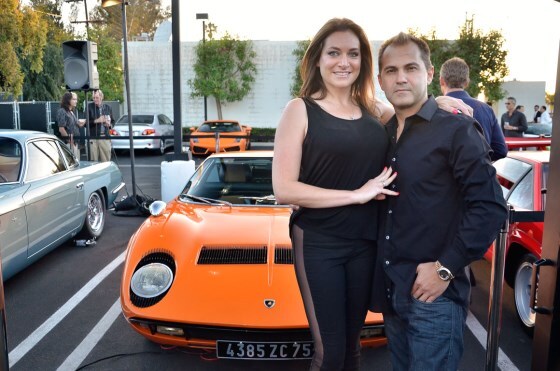 What better background than a 1969 Miura S? Nothing comes to mind.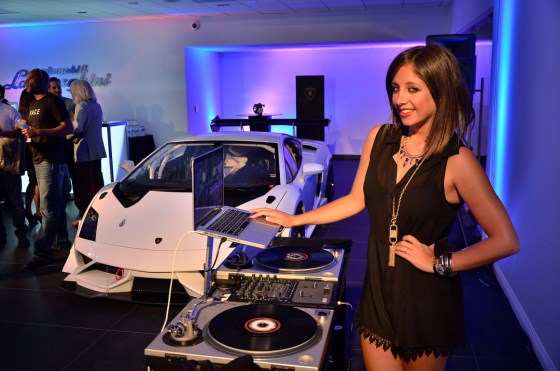 I see you, Super Trofeo.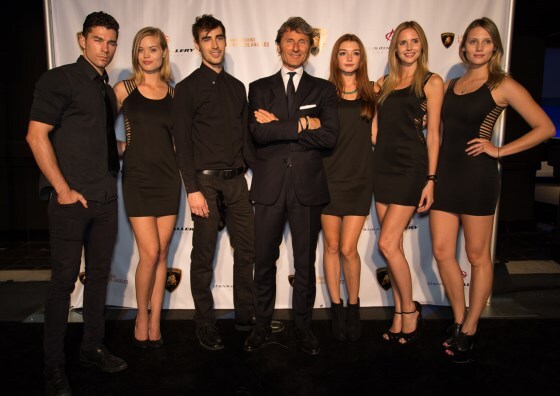 Stephan Winkelmann, President and CEO of Lamborghini, and our Guest of Honor.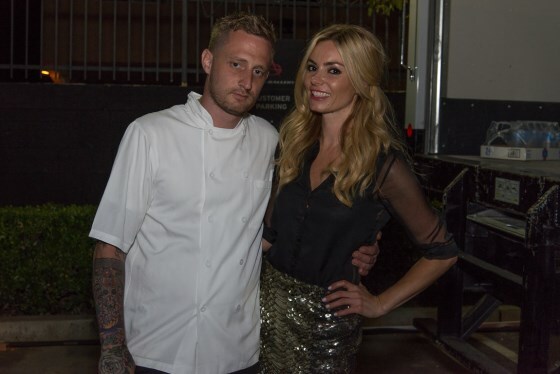 Chef Michael Voltaggio and Alexandra DeCicco, our PR Director who made this all happen.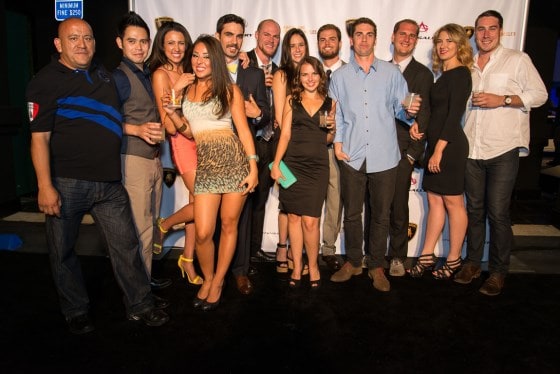 Some of The Auto Gallery family.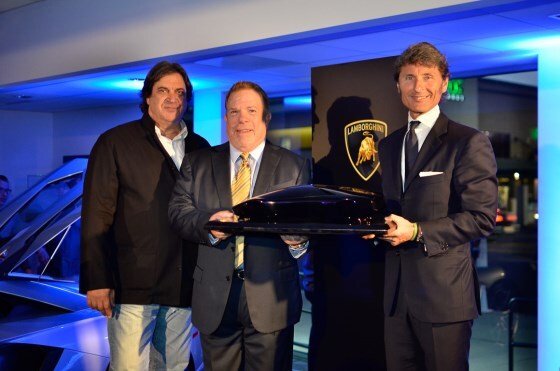 Stephan Winkelmann with a gift for Auto Gallery owners, Tony Schwartz and Harrison Gray.
See all of the pictures from the Lamborghini North Los Angeles Grand Opening
here
.