Lamborghini To Presents Ultimate Gallardo at Frankfurt!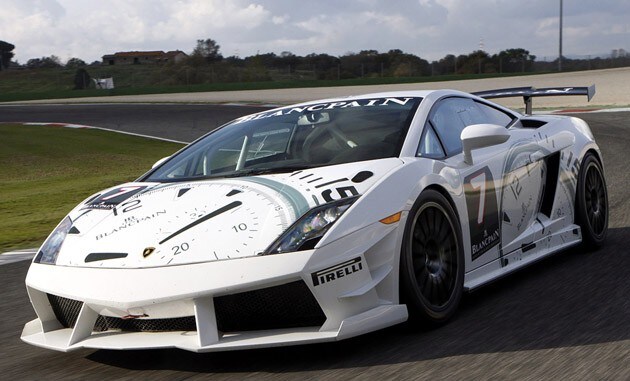 The Lamborghini Gallardo has been around for about a decade now. Along the way, it has had many variants: some had roofs, some didn't, some had all-wheel drive, some only had rear-wheel, some had less than 500 hp and some had almost 570. Soon the entire range will be replaced with a new model thought to be called Cabrera, but before that happens, word on the street is that the Famous Bull is planning one last party!
Talk about a party! It has been reported that it will be based on the Super Trofeo race car that's fielded in the spec racing series of the same name, a "Super Trofeo Stradale" is tipped to debut at next at next month's Frankfurt show as the final model of the Gallardo.
Little word as this point on what exactly it will entail, but expect more power and less weight than any other model before it. The track-bound Super Trofeo packs a 562-horsepower V10 but with 240 pounds less heft than the standard Gallardo and 88 pounds less than the stripped-out Superleggera. Expect the road going version to hit 60 miles per hour in three seconds flat and run out to a top end of some 210 mph.
Contact Lamborghini of North Los Angeles Today!