Lamborghini Aventador Strips Down to its Rolling Chassis for Pebble Beach!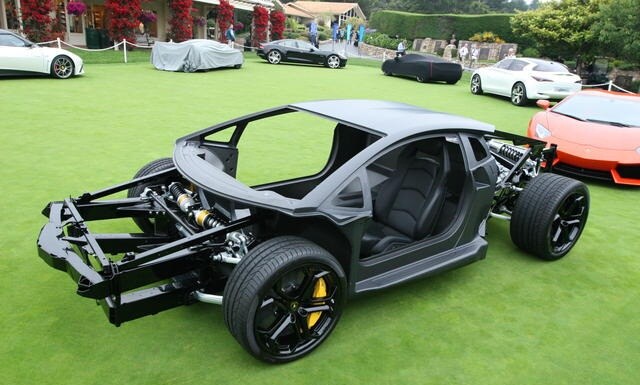 Displaying its ultra-modern technology that makes it such an amazing performance machine, the Lamborghini Aventador LP 700, which was also joined by its rolling chassis. The 18th Fairway at the Pebble Beach Concours was reserved for as the "Concept Lawn."
Car lovers gawked at its carbon fiber monocoque, joined at the front and rear by a complex and light weight aluminum chassis. This structure allows the car to weight in at just under 3,500 LBS despite a extremely massive 6.5-liter V12 engine in the back!
On display they also had the push rod suspension setup, which Lamborghini claims the Aventador is the first production car to make use of this design, which has until now been reserved for race cars.
Contact Lamborghini of North Los Angeles Today!